3 Brands for High Security in the Home
02/18/2017
Back To Blog
Your home should be safe from intruders and make you feel secure and comfortable. That starts with your door locks. Home locks are the primary form of security in residential settings, and while many families will never have an issue while having a standard lock installed, some circumstances may call for more extensive measures. Reasons to have high security are plentiful and diverse, but common ones include fear of intrusion, a desire for peace of mind, and the arrival of a new-born. No matter what the reason is, there is a brand and lock to suit it.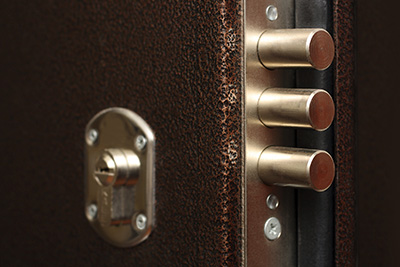 Assa Abloy—The Umbrella Brand
They are the world's largest manufacturer of locks based on sales volume. This Swedish group has acquired a number of lock and security firms since its formation in 1994. Brands within the Assa Abloy group consistently provide reliable and safe locks, and some of these qualify for the title of high security.
Mul-T Lock—The Pioneer
This Israeli company is owned by Assa Abloy, and manufactures locks and access systems. Their solutions are commonly used in residential settings, and their range of products can be used to outfit an entire home. They include cylinders, vehicle protection, key management, padlocks, electromechanical locks, and other types of products. This brand put its name on the map by introducing the first four-way door lock system, which is still widely used today.
Medeco—Begun by Locks
The idea for a different type of lock led to the formation of Medeco in 1968. Mr. Spain, the founder of Medeco, came up with a locking concept unique at the time. It consisted of angled key cuts combined with elevated and rotated pin tumblers. This allowed for millions of key combinations, which in turn led to a level of security previously unknown.
With basic knowledge about the high security brands available, you can talk to your local locksmith about having your locks replaced. Most homes have tumbler locks installed, but you may want to explore options such as more technologically advanced access systems. Choose the brand based on the type of lock they specialize in, and rest assured that you will receive a safe system of high quality.
Assa Abloy's ownership of many lock brands may put some home owners off the entire group—the notion of smaller companies having more specialized techniques and locks comes to mind—but do not let that discourage you. The extent of the group is the exact reason why they are able to deliver quality every time. With many options available which all meet required standards, there is no reason to doubt the credibility of a manufacturer affiliated with Assa Abloy.